Dig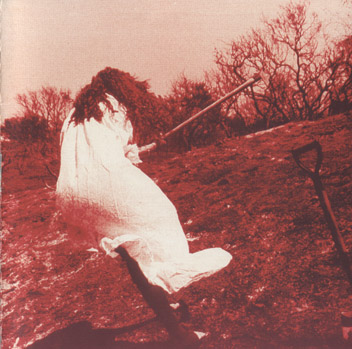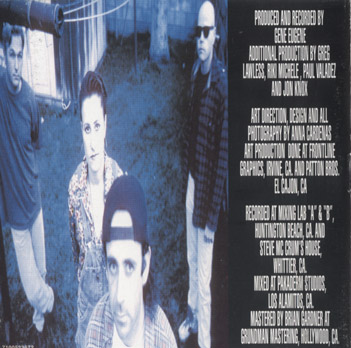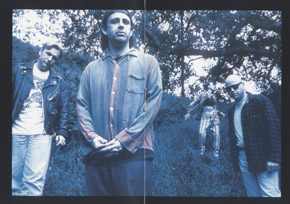 ---
---
---
Deep
My days of wishful thinking
Soldiers of sorrow sinking
Words dance, beginning riddle
And in the end, and in the middle
Deep will I dig, I
Here's a nickel for your time and a dollar for your dime
Just another night of laying low
I see a shovel in the hand of a wild eyed man
With a mission and a goal below
But I don't want to, you don't want to
We don't want to know
And forgotten are the cross, and the naked and the loss
And the lover of the tired and cold
I've learned of this religion
But I've lost my peaceful vision
Girl ghost in the stairway
She likes it when I rub my eyes
Deep will I dig, I
So give a smile and a cringe to the lunatic fringe
I'm a little tired of saying so
See the spin and the whirl of a wide-eyed girl
Still digging for an honest soul
But I don't want to, you don't want to
We don't want to know
And dying on the cross for the sick and the loss
Is the lover that I long to know
Useless and empty...., is it?
World stupid, loveless limits
With immune deficient fathers
Sick sons and dying daughters
Deep will I dig, I
---
It Is What It Is (What It Is)
Dark drive down the five at seventy-five
I am destitute and stranded
Sense to be made, I am afraid
I need to understand it
Ask a stupid question
You get a sideways quote
The reasonable would demand it
It is what it is (what it is)
Thirty years old
Naked and cold
A child without a mission
There always is a deadline
And that's fine
I'll follow the tradition
My audience is bated
I've got it by the throat
The monumental big decision
It is what it is (what it is)
What is it?
What kind?
What type?
What brand?
What influenced its origin?
Well, five in a room
Alive, empty tomb
The fear of doing nothing
A foolish apparition
A donkey in a zebra's coat
All I know is what I'll say
This one thing
It is what it is (what it is)
---
Dig
I had a big idea
I had a lazy eye
I broke the sacred seal
I told a crazy lie
I've had my conscience bent
I've had my patience tried
I've been down in the desert and
Up by the riverside
Will the eagle fly
If the sky's untrue?
Do the faithful sigh
Because there are so few?
Remember when I cried?
Remember when you knew?
Remember the look in your eyes?
I know I do
And count the stars to measure time
The earth is hard, the treasure fine
To the sea, I'll crawl on my knees
Feel it coming in
Feel it going out
Water covers sand
Blood covers doubt
So I begin again
Again, the healing bow
There was a time when I might have surrendered, but not now
Consult the cards to measure mine
The earth is hard, but the treasure fine
To the sea, I'll crawl on my knees
At the sea, I'll wait on my knees
---
Hopeless, Etc.
I'm hopeless
I'm hopeless
Hopeless and tired
Will you give me the sign I'm looking for?
I am mired with the earnest and the sight-inspired
Hopeless
Hopeless
I'm helpless
I'm helpless
Helpless and silent
Can you return my voice?
You left me mute and defiant
But I can't get my hands untied
I'm helpless
Helpless
I'm useless
I'm useless
Useless without you
It's my fault
It's my fault
I am withered, I am weak
And about to find out why I'm so into
Being useless
Useless
---
Songwork
Am I learning patience?
Is my spirit restored?
Do I listen to the beggar
Or the woman in the door?
Aces and eights
We cry at the gates
Remembering hate
The wild and the waiting child
Night of nights
Sight of sights
Among the hidden
The rhymes and the stories remain
Spending three years
Alternately blocked and drained
Workers in song
We noticed so long ago
Tarry on
The weary are strong
So strong
Light of lights
Fight of fights
Crime and pain, life and liberty, wind, rain, politics and greed
Her face stained with sorrow
Songwork chase, steal and borrow
Write something down
Write it down now
Dylan and Cohen
Van Zandt (Townes)
Cry baby cry
You know more than I
A wink and a sigh
A wink and a sigh
---
Worldwide
There is a reason
And I don't know what it is
A bloody season
Well, I've heard that these things happen
Worldwide
Worldwide
Don't think I'll ever understand it
Don't think it matters if I do
Three billion people in the world
And I only know a few
Worldwide
Tears on the driver's side
His head is in his hands
Voice of an angel silenced
By the whim of another man
It's worldwide
But we all love that desert thunder
We put some stickers on our bumper
Three billion nothings in the world
Why should anybody bother?
Worldwide
What about Headman Shabalala?
Does anybody care about justice?
Three billion people in the world
And his spirit weeps for all of us
Worldwide
---
Walk Between The Raindrops
Listen
I think I could be dreaming
The linecrossers cross
The schemers' scheming
I should forget about it
There's a monkey on my back rack
The humble and poor keep breathing
Walk between the raindrops if you can
Lord tell me what kind of man
Makes this plan
I don't understand such a grand scam
Science
I think I should be leaving
Shine baby shine, free that free thing
And keep your holy hair in place
The wind is going to roll
The hungry and poor are reeling
---
Hidden, Hidden
See the way I feel
Is hidden, hidden
The way I feel
It's time
If you'd reveal
What's hidden, hidden
Is it time?
What have I missed, make me a list
I can try but you resist
Stir my soul, dig me a hole
I can't move what you control
Still, I'm afraid to hear it
It's hidden, hidden
I'm afraid to hear it
I feel fine, sevens and nines
You can offer, I'll decline
Drop my guard, heavy and hard
I will treasure what you discard
Hit me in the head, send me to bed
I forgot what you just said
Make my day, send me away
Send me away, send me away
Yes we ought to talk about it
What I need to say is
What I mean to say is
I don't want to talk about it
Though I can see the future
I prefer to close my eyes
Show me a sign, boggle my mind
Water burns as I decide
Teardrops stained, pleasure and pain
You are different, I'm the same
I fear
That it could destroy me
If you reveal
What's hidden, hidden
---
River On Fire
What would you say if you knew what I was thinking?
Maybe you do but you know not to dig too deep
What if I knew what you needed for sure?
I've seen in your eyes you need more, much more
And I could be happy, and you could be miserable
I'll grab a metaphor out of the air
The Cuyahoga river on fire
What can you say, the impossible happens
What can you settle for?
What can you live without?
I remember the night I first darkened your door
And I swore that I loved you
My heart was pure
And you could be happy, and I could be miserable
I'll grab a metaphor out of the air
The Cuyahoga river on fire
My open window, a dream in the dark
My fingers, your face
A spark, a trace
I could be happy, and you could be miserable
I'll grab a metaphor out of the air
The Cuyahoga river on fire
I know a lot about the history of Cleveland, Ohio
Disasters that have happened there
Like the Cuyahoga river on fire
---
So Long
I went too far
I went too far
I wanted to tell a joke
I wanted to tell a joke
Ha ha
I'm so funny
That joke that I told
Ha ha
I climbed that hill
I climbed that hill
I wanted to be on the top
I wanted to see the top
Big deal
I'm so tired
That hill that I climbed
Big deal
I'm so wrong
And I don't know the reason for this song
But I know how to say
I know how to say
So long
So long
I'm so tender
The way that I say
So long
---
Gene Eugene - Vocals, Guitar, Rhodes
Greg Lawless - Guitar
Riki Michele - Vocals
Paul Valadez - Bass
Jon Knox - Drums
Drums on "Hopeless, Etc." by David Raven / Cello on "River On Fire" by Sarah Fiene / Keyboards and cello arrangement on "River On FIre" by Rob Watson / All lyrics by Gene Eugene / All Songs copyright 1992 Chenka Chenka Music ASCAP.
---
To our Families and Friends:
Much of the credit for this album belongs to you. From you we get inspiration, support and love. We thank you here, and with every note. Here are some of the people who helped us make this record (in various ways): Ojo Taylor, Steve McCrum, Thom Roy, Marie McGilvray, Ed McTaggart, Rob Watson, Bob Moon, D.J. Cartoon, Mike Denhertogg, Terry Taylor, Anna & Anthony Cardenas, Court Patton, Tom Gulotta, Jayme Watts, Cassandra Lewis, Glenda Graves, Ryan Lawless, Natalie Aguirre, Tiny Bunch, Mike the Bum, P. Stream, Thanks to you all!
Special thanks to Dan Michaels
write to us: Adam Again P.O. Box 2556 Chino, CA 91708
the earth is hard, but the treasure fine
---
PRODUCED AND RECORDED BY GENE EUGENE
ADDITIONAL PRODUCTION BY GREG LAWLESS, RIKI MICHELE, PAUL VALADEZ, AND JON KNOX
ART DIRECTION, DESIGN AND ALL PHOTOGRAPHY BY ANNA CARDENAS
ART PRODUCTION DONE AT FRONTLINE GRAPHICS, IRVINE, CA. AND PATTON BROS. EL CAJON, CA
RECORDED AT MIXING LAB "A" & "B", HUNTINGTON BEACH, CA. AND STEVE MCCRUM'S HOUSE, WHITTIER, CA. MIXED AT PAKADERM STUDIOS, LOS ALAMITOS, CA. MASTERED BY BRIAN GARDNER AT GRUNDMAN MASTERING, HOLLYWOOD, CA.
---
Patent and Copyright 1992 Brainstorm Artists Int'l
Manufactured & Distributed by Word, Inc. 5221 N. O'Connor Blvd., Irving TX 75039
In Canada: Word Communications Ltd., Vancouver BC. In Great Britain: Word (UK) Ltd.
WARNING: Unauthorized reproduction is prohibited by law. Printed in the U.S.A.